5 Films to Watch After "Oppenheimer"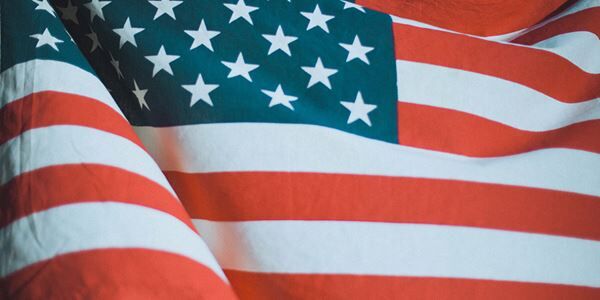 By John Hanlon
Since its release on July 21, 2023, Oppenheimer has excelled at the box office. The feature, which tells the story of J. Robert Oppenheimer and his work on the nuclear bomb, has grossed more than half a billion dollars worldwide despite its dense subject matter and a three-hour running time.
With that in mind, we've created a list of 5 movies worth seeing if you enjoyed Oppenheimer. Like that film, each of these movies focuses on different stories from World War 2. While some are fictional, they all focus on different aspects of the war and were all inspired by true stories or real-life orders.
Dunkirk: Before he focused his cinematic lens on Oppenheimer, writer/director Christopher Nolan focused on the evacuation on the beaches of Dunkirk. In this 2017 drama, Allied forces are left with little hope to survive on the beaches as a massive rescue operation gets underway. According to History.com, "The massive operation, involving hundreds of naval and civilian vessels, became known as the 'Miracle of Dunkirk' and served as a turning point for the Allied war effort."
The Great Escape: This 1963 film focuses on the brave escape of dozens of Allied troops from the Nazis at a POW camp. Based on a true story of a real prison escape, the drama celebrates the ingenuity and the persistence of prisoners who wouldn't remain bound by the walls they were entrapped by. As History.com notes, "The mass escape of 76 Allied airmen from a Nazi POW camp in March 1944 remains one of history's most famous prison breaks. "
Hacksaw Ridge: While Oppenheimer focuses on the science that led to the end of the war, this 2016 Mel Gibson-directed feature focuses on the faith of one persistent soldier. Andrew Garfield stars as Desmond Doss, a World War 2 medic who refused to fire a weapon during the war. He was a warrior of Christianity who helped save countless lives in the midst of the devastating war.
Life is Beautiful: Directed and co-written by Roberto Benigni (who was inspired by the true story of Rubino Romeo Salmoni), this 1997 dramedy tells he story of a Jewish man who was trapped in a concentration camp with his son. Unwilling to let his son know about his dangerous surroundings, the father tells his son that they are part of an elaborate game. Inspiring and heartbreaking, the Italian film shows that hope can survive even in the darkest of places.
Saving Private Ryan: Although this Steven Spielberg-directed feature wasn't based on a true story, it was inspired by a real-life order. According to History.com, "The film draws on the story of an actual soldier named Fritz Niland and a U.S. War Department directive designed to keep families from losing every one of their sons." Starring Tom Hanks, the drama begins on the beaches of Normandy and tells the powerful story of a group of soldiers striving to bring a soldier back home. Nominated for 11 Academy Awards, the drama is widely considered to be one of the best movies about World War 2.