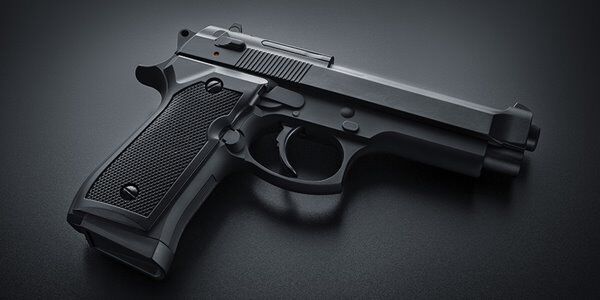 In the new Showtime drama City on a Hill, a new assistant district attorney strives to make a difference in law enforcement in Boston in the 1990s. The series captures the great task ahead of him. Not only is this prosecutor going against a political machine — packed with policies and procedures that are nearly impossible to change — he's also going against a group of officials who are apprehensive about him.
Aldis Hodge plays Decourcey Ward, the prosecutor hoping to change the criminal justice system. As a black man working in law enforcement, he's caught between two different worlds. He made a name for himself by criticizing police coercion in a high-profile case in which a black man was charged with a crime he didn't commit. However, he's recently moved over to the district attorney's office and one of his first cases there is the prosecution of a criminal charged with shooting a police officer.
That case is quickly hijacked by Jackie Rohr, a corrupt and unfaithful FBI agent who understands how to work the system. He doesn't want Ward to win the case and quickly proves that he can thwart Ward's ambitions. However, the two men make amends in time to start working on an armed robbery case together.
Like The Town, Mystic River and The Departed, this Boston-set drama captures a distinct world of crime and corruption. Matt Damon and Ben Affleck served as executive producers of the show and the program manages to capture the rough Boston streets of the 90s. The show explores the city's sordid underbelly and many of the characters understand their roles in this duplicitous world.
Many of the main characters here live in different worlds but they are all similar in one way or another. From criminal mastermind Frankie (Jonathan Tucker) protecting his untrustworthy brother Jimmy (Mark O'Brien) to Rose Congemi (Catherine Wolf) trying to protect her daughter (Jill Hennessy) from her unfaithful husband, there's a sense of loyalty that dictates many of their decisions.
The drama, however, is bogged down a little bit in terms of the cases being investigated. The biggest case relates to a group of armed robbers — a group that includes Frankie and Jimmy — but there are other cases in play here as well. There's a case that directly ties into the armed robbery case but there's also another case involving a Church shooting. In the three episodes that were available for review, it's clear that the program is trying to do a lot but all of the storylines never seemingly fit properly together.
The show has a lot to say about privilege, race and corruption but sometimes loses focus when it brings up too many subjects at once.
City on a Hill succeeds when it focuses on its main characters though. A character-driven show, the program takes its time focusing on the heroes, the villains and the multitude of characters who exist in between both worlds. While some people are driven by greed, others — such as Rohr and Ward — believe they are making the world a better place.
The city of Boston clearly plays a major role in the production and the production team capture that setting remarkably well. Kevin Bacon (who notably co-starred in Mystic River) and Jonathan Tucker (who did some similarly great work in the short-lived 2007 crime drama The Black Donnellys) also stand out here. Although the plot can be uneven and it can get bogged down in its myriad of storylines, this adult drama is still worth a look.
City on a Hill airs Sunday nights on Showtime.