"Mission: Impossible - Dead Reckoning Part One" Review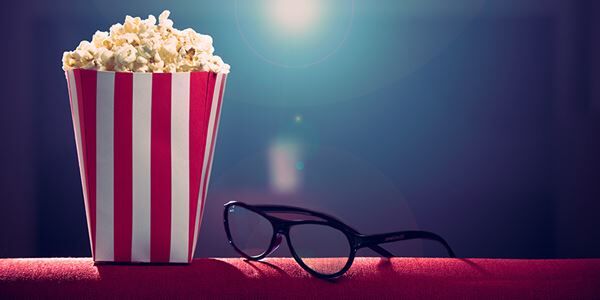 By John Hanlon
After returning to his iconic title role in last year's Top Gun: Maverick, Tom Cruise bring back another of his most famous roles in Mission Impossible: Dead Reckoning: Part 1. The film, the seventh in the cinematic franchise that begun in 1996, marks the first time that the series has released a part one of a longer story.
Here, Ethan Hunt (Cruise) faces off against a new threat: an Artificial Intelligence machine known as the Entity.
After an opening sequence introducing the Entity as an all-powerful contraption capable of overriding real-time intelligence data, former CIA chief Kittredge (Henry Czerny) — last seen in the 1996 original –returns to send Hunt on his latest mission. Tasked with collecting the two keys that could override the Entity's system, Hunt brings in his team of Luther Stickell (Ving Rhames) and Benji (Simon Pegg). He also reteams with Ilsa Faust (Rebecca Ferguson), the resourceful operative introduced in Mission Impossible: Rogue Nation.
Christopher McQuarrie, who earned two Oscar nominations for his work on Top Gun: Maverick (he produced and co-wrote that screenplay), returns to direct this installment in addition to producing and co-writing it. This is his third time at the helm of a Mission film and his comfort with the material here is obvious.
Like in McQuarrie's two previous installments, the action pieces are great here, offering a kinetic energy that keeps the thrills coming. This is a feature packed with exciting chases and twists. From an action-packed car race through Rome (which includes a few wonderful comedic moments) to a memorable chase scene through an airport lobby, the feature includes some truly stand-out sequences.
However, it's the stuff that occurs between the action that bogs the story down. The screenplay, co-written by McQuarrie and Erik Jendressen, struggles to show character development and never makes the Entity as interesting as it could be.The screenplay presents the Entity as this commanding force that has started to think for itself and can -- on a whim-- send the team on wild goose chases through the airport. It can overpower communications devices used by the IMF team and it can even control radars, presenting enemy ships that aren't even there.
Much of the drama here is built around the Entity and its abilities but the faceless enemy never feels like an adversary worthy of Hunt's team.
Added to that is the addition of Gabriel (Esai Morales), a forgettable villain with a long history with Hunt. Gabriel seems connected to the Entity but that connection is never clear and the character doesn't have a chance to develop in the same way that other Mission villains managed to. Gabriel can't compare to Jim Phelps (Mission Impossible), Owen Davian (Mission Impossible 3) or the more recent August Walker (Mission Impossible: Fallout), three memorable antagonists that really stood a fighting chance against Hunt.
It's possible that the second part of this story will help make the Entity feel more realistic and make the race to control it more interesting but this first part falters in its set-up.
What the film does succeed at though are the action sequences, which continue to propel this long-running franchise into the future. Dead Reckoning isn't as interesting as it could be but the action keeps this two hour and forty-three minute story with enough momentum to merit a recommendation.