"The Hill" Review: Baseball film delves into spiritual questions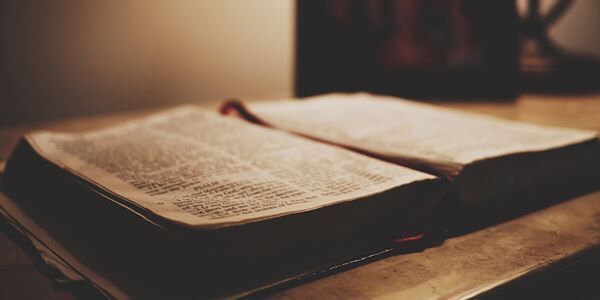 A passage in the Book of Matthew notes that "[A] town built on a hill cannot be hidden. Neither do people light a lamp and put it under a bowl. Instead they put it on its stand, and it gives light to everyone in the house." That concept — the idea that a person should use and celebrate their God-given talents on Earth — plays a major role in the new baseball drama, The Hill.
In the film, a youngster named Rickey Hill (Jesse Berry) recognizes his talent for hitting baseballs but questions what he should do with that gift. He loves the game but has faced health issues from an early age. He wants to play baseball but his father (Dennis Quaid), a devout pastor himself, wants Rickey to follow in his footsteps.
The drama, inspired by a true story, revolves around both of their perspectives as it explores some tricky topics about faith, forgiveness and finding your own path.
The feature begins with Rickey in leg braces with his family—guided by the strict Pastor Hill — struggling to fit in. When the Hills are forced out of their Church and home because of Pastor Hill's firm beliefs in the Church's sanctity) , they start off anew in a dilapidated Church and a meager new home.
Facing setback after setback, Pastor Hill encourages his family -- which includes his wife, three children and his mother-in-law (who lives with the family -- to follow their faith even at their lowest moments. It helps guide them but Rickey also feels restricted by his father's insistence that he stay away from baseball. Rickey has a God-given passion and talent for a baseball, one that he wants to share with the world.
The first half of the film focuses on Rickey's potential as a youngster while the second half (where he's played by Colin Ford) focuses on his struggles as a teenager to prove himself both to his father and to the baseball community.
There are stereotypical supporting characters here, including a bullying pitcher who calls Rickey names, but the film is larger than those cliches. It deals with some of the realities of faith and how difficult it can be to reconcile reality with our vision of God's plan for us. Throughout the story, for instance, Rickey understands that God gave him a gift but also sees that he has physical limitations that could prevent him from celebrating those gifts with the world. It doesn't help that his father — a man who preaches the word of God — can't recognize his son's own blessings.
The story doesn't shy away from the harsh realities facing Rickey. Even if he gets to play baseball like he wants, he risks hurting himself even more.
The script, co-written by Angelo Pizzo (Rudy, Hoosiers) and the late Scott Marshall Smith (Men of Honor), hits on a number of familiar beats but embraces the flaws and questionable judgements of its characters. Pastor Hill, for one, is a complex figure and Quaid does a nice job capturing his good and bad qualities. Some might agree with him (his son, after all, faces some undeniable health challenges if he plays) while others will see the fault in his thinking.
The Hill might feel like a traditional inspiring sports drama but its willingness to deal with deeper spiritual questions makes it stand apart from other films in the genre. Quaid and Ford are standouts in a drama that sometimes feels overstuffed (the film is over two hours) but offers a fresh perspective and raises some interesting questions about following God's path.