"The Irishman" Review: Scorsese drama is one of his best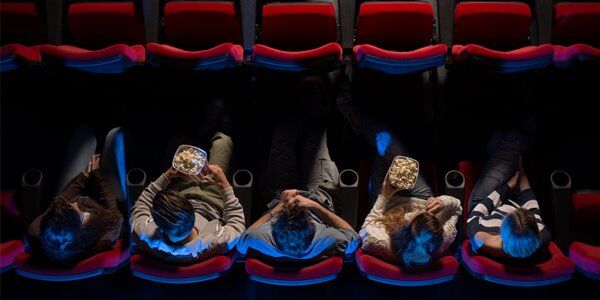 By John Hanlon
Late in the new Netflix drama The Irishman, the title character learns that a long-time friend has died. "Who did it," he asks. The answer is a simple one: nobody did it. The friend died because of a health issue. In the world of The Irishman — a world of gangsters, corrupt politicians and homicidal thugs — it only seems unnatural that someone survived long enough to die naturally.
Directed by Martin Scorsese, the feature is book-ended with scenes showing characters looking back at their younger years. The crux of the story takes place when all of the main characters were younger (the de-aging technology used for this purpose has received a considerable amount of publicity) but the feature itself uses aging as a framing device, highlighting the characters who survived long enough to grow old but noting the oftentimes dramatic ends that other characters faced.
Robert De Niro stars as Frank Sheeran, a truck driver who becomes an integral member of the mob. From the beginning, Sheeran appears like a straight-shooter: a man who wants to get the job done. A veteran, he befriends Russell Bufalino (Joe Pesci), a well-respected mafia leader. While Sheeran eagerly seeks to rise up in this corrupt world, Bufalino remains demure and in control.
Scorsese has showcased this world before but his understanding of the material gives him the flexibility to focus in on little details in this grand story. There's a specificity on display here that gives the viewer a greater understanding of this unique world. The potentially dangerous turning of a phrase regarding the half-ownership of a business and a glimpse at the bottom of a river used as a gun depository are two prime examples of Scorsese and screenwriter Steven Zaillian reveling in this dangerous world and adding great layers of detail to the narrative
Adapted from the book I Heard You Paint Houses: Frank "The Irishman" Sheeran & Closing the Case on Jimmy Hoffa, The Irishman tells a long and complex story. The first hour focuses on Sheeran's burgeoning new career and his relationship with the mob before the introduction of the charismatic union leader Jimmy Hoffa, played by Al Pacino. In a world where power moves occur oftentimes in secluded booths of small restaurants, Pacino's boisterous performance captures the political energy of a political icon while also showcasing his desperate but understandable longing for power.
Scorsese's cast is a who's who of Hollywood heavyweights: a group that only an accomplished director could assemble. Alongside De Niro, Pesci and Pacino, there's a stellar group of actors in smaller parts. From Ray Romano as a corrupt lawyer to Harvey Keitel as a memorable criminal to Anna Paquin who appears briefly as Sheeran's grown daughter, Scorsese employs great actors throughout this epic tale. Some survive the whole tale while others disappear into the shadows (or more accurately, back alleys).
The true standout though here is Joe Pesci, who perfectly captures Bufalino's quiet control. Unlike the charismatic Hoffa, Bufalino doesn't showcase his emotions easily. His power comes from the authority of his words and even when he makes drastic decisions here, his manner doesn't change. "It is what it is," he says as one point, without hesitance in his voice.
The Irishman is undeniably a long feature. Clocking in at three hours and twenty-nine minutes, the feature tells a big story on an epic scale. However, the script and Scorsese's vivid portrait of this tough and multi-faceted society keeps the plot moving along. The film shows a filmmaker truly at the top of his craft and a cast and script that measure up to the scale of this story.
John Hanlon is our film and television critic. You can like his work on Facebook here and follow him on Twitter @johnhanlon. He maintains his own site at JohnHanlonReviews.com.