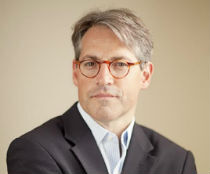 Eric Metaxas is the host of Salem's newest daily talk program, a true cross-over to the News Talk arena that inspires listeners. Eric Metaxas is a #1 New York Times bestselling author known for mobilizing people to ask bigger questions and live more meaningful lives. His smash best-seller Bonhoeffer: Pastor, Martyr, Prophet Spy is ranked #21 by Amazon in "most highlighted books of all time," and his books have been translated into more than twenty languages. Eric created a national stir in 2012 when his keynote address at the National Prayer Breakfast created a tidal wave of support and his recent Wall Street Journal article "Science Increasingly Makes the Case for God" is the most popular article ever published at the WSJ online. Eric lives in Manhattan with his wife and family and will broadcast the daily program from Salem Radio Network studios in the Empire State Building.
---
Sunday, September 19, 2021
Eric covers the week of crazy events with his own brand of not-to-be-missed wisdom, whimsy, and wit.